ST BARTH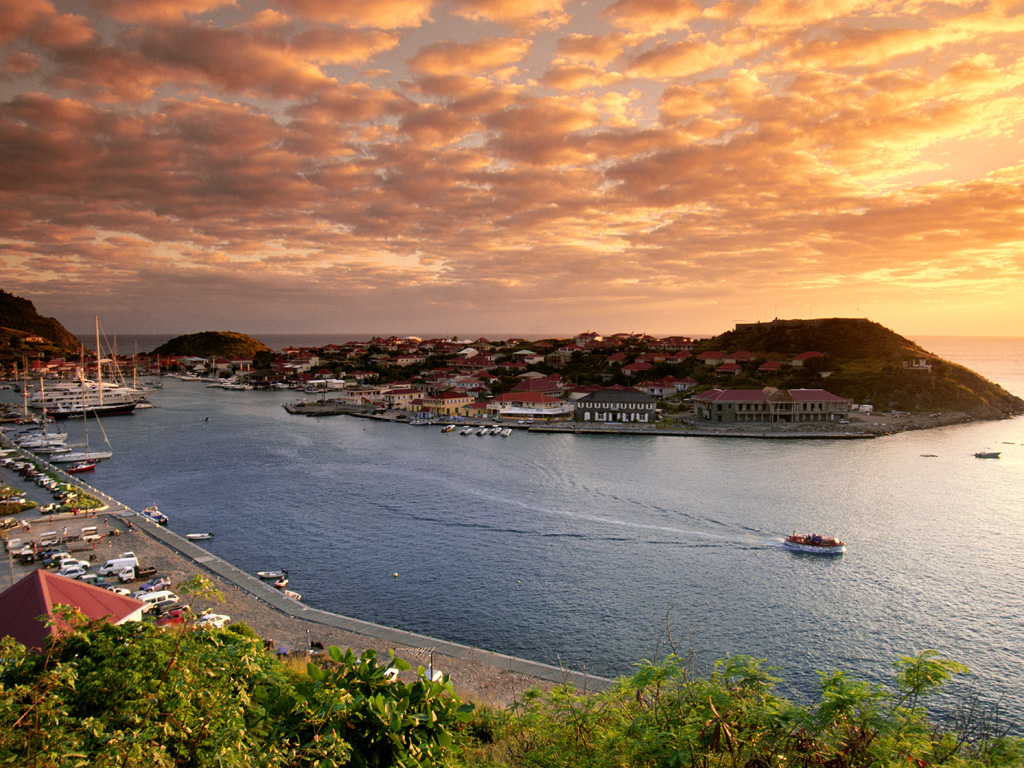 There are very few places in the world like this, it is absolutely Magical any time of the year, and you can be as active or as relaxed as you prefer, it's perfect for either mood and it can be enjoyed from a modern Villa a chic hotel or even from a Yacht, but this last one is the choice for New Years only, As it is so small it just won't justified the high prices over a hotel or a Villa unless you are island hopping between St Martin, Anguilla, St Barth or planning to spend new year's eve at the magic port.
Hotel wise there are few nice hotel options think Eden Rock, Le Sereno, Toiny. But only one really does it for us, Isle de France any room here will do (except for the regular garden rooms) even the garden Bungalows are nice. Our top choices are the 2 bedroom garden bungalows which are the best price-value rooms on the island, then the beach rooms are the ones to go for (left side preferable) and the very best accommodations, the new beach
front suites are to die for. There is also a magnificent brand new 3 bedroom beach front Villa, probably the best hotel Villa on the island head to head with the rock star villa at Eden Rock.
Lunch time at isle de France is one of the best experiences on the island just make sure to book on the beach, the food is hardly the point but still they have a few nice dishes like the risotto and wok of the day, lobster club (order one day in advance) with French fries, the spring rolls and the hot chocolate mousse, all with a nice Billecart Salmon Rose or the Usual Magnum of Domain Ott.
Another not to be missed lunch spot is La Plage this is Shabby Chic St Barth, barefoot and topples with a nice background music, and a simple but superb food, don't be scared by the unattractive entrance, once inside you'll love it (octopus Carpaccio, salt crusted sea bass, Shrimp Croustillants…) actually almost everything is good here, nice Clos Beyllesse or if you fancy for some bubbles Ruinart Rose.
There are plenty of options for lunch but those particular two are on a different league, you can always picnic from Mayas to go or kiki e Moi to the beautifully Gouvernours beach and maybe spot Abramovich as he just moved here. Or Saline which is the locals' favorite, especially on the weekends. Another good option is to hire a chef to prepare a nice brunch in the privacy of your own pool if you are staying at a Villa; LuxuryScapes will arrange this for you with no problem as well as help you to choose the right Villa.
When choosing a villa St Barth has over a hundred villas available for rent but only ten make the cut for us and the choice will be mostly depending on the size (from 2 to 6 bedrooms) as prices are very similar an so are the styles, contemporary French or think modern beach. Including La Banane who use to be our favorite bed & breakfast, has now been transform into a private villa (too bad it has no views).
At dinner time you have six solid options:
For a fun night out cabaret style, Le Ti. Ask for a table by the DJ; try to go on Tuesdays or over the weekend where you will have some nice shows. The Cote the Bouef is as good, as meat can get anywhere, it is a must.
For a more glamorous place with a great decor, where the food is also good (more on the gourmet side, with plenty of Grand Crus to choose) Eden Rock, ask for a table overlooking the water where you can see the fishes thru the lights. Now they have a new menu by Jean Georges, they still have the fabulous Sole Maunier but they also have pizzas at the sand bar during the day. (Try the chocolate ice cream at any time)
Isola, at this point is probably the best restaurant on the island, the scampi's are really good and so are all the pastas, (don't miss the one with Bottarga) the Burratta when they have it, they also have an excellent wine list (especially Italians) and great service. As well on the Italian restaurants Pacri deserves a mention, (they move to at new location at the Mannapany cottage will have to see if we like this location, I doubt it).
Last but not least the new Bagatelle, yes same as New York just open ready for the 2012 new years, great for a fun nice out with great atmosphere with yacht and people watching, and the food is not bad either. After bagatelle you can walk to the nicest disco le yacht club or for a bit quitter but with a great décor and view the new Voyageur bar is really nice. Last but not least Bonito has now established well on the island, and is a very reliable option with good food, great services and nice décor.
Unfortunately one of our all time favorites la Marine has now close, will miss those Mussels and the Sole…
To move around the island a topples smart is let say the smart choice to go with, unless of course you are traveling with your family.
Not to be missed are the shops around the harbor on any afternoon especially 100% Capri where Antonio will dress you out in impeccable linen, lady's go crazy with calypso, Hermes, a nice Tourbillion watch with Bruno or some wonderful French wines at La Cave du Port. If you are looking for a quick bite a nice cheeseburger at le Select won't hurt.
And last a visit to the Molton Brown Spa at isle de France should be on every agenda, especially a bespoke body polish, with Malvina at the beginning of your stay which will help you get the perfect tan.
Enjoy your stay!!!
Guillermo Pardo