SEYCHELLES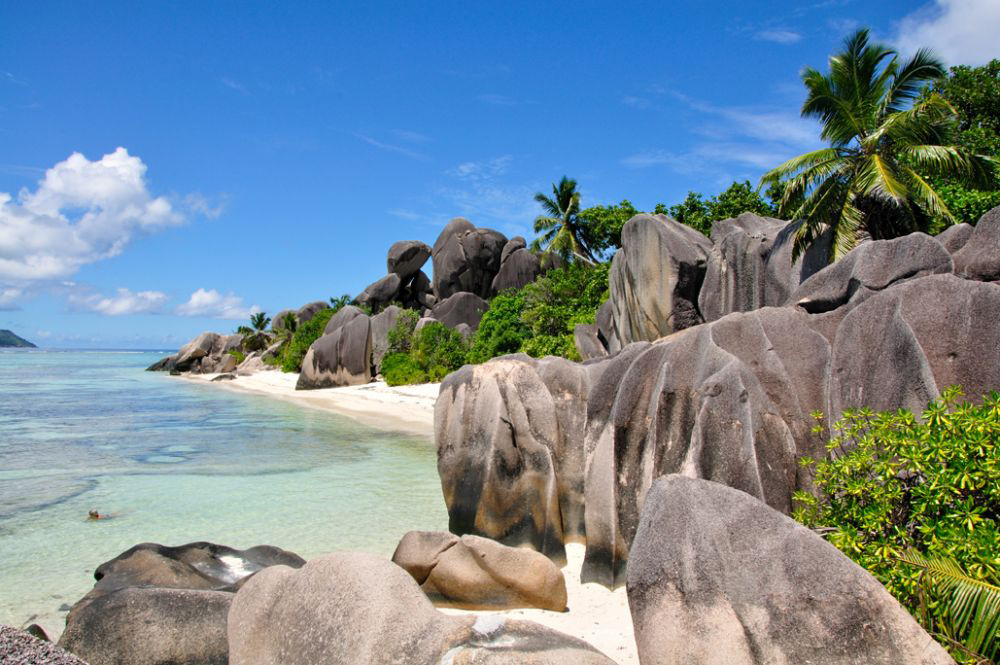 Seychelles or should I say North Island?
I finally have the answer to the most frequent question I always get. Out of all your travel experiences which one is your favorite place? Well, I thought this answer will never come, as there are so many nice places around the world that it was hard to choose one, but after visiting North Island on the Seychelles I have with plenty confidence found that place that I always picture in my mind as the true Paradise.
First of all don't even think of coming here for less than three nights, ideally five or as much as your pocket can let you as perfection doesn't come cheap. But when you actually see what you are getting, price is very fair. And this also helps to make it more exclusive.
They are 11 Villas 10 very similar and one extremely big; regular villas are big enough to accommodate a family of 4 or 5. So imagine the size of the other Villa (11), I will not bother much in that particular Villa unless that you don't want to interact with anyone but your butler and have all your meals and services in the villa, it also occupies a very nice swimmable beach side. We particularly enjoyed Villa # 1 as it gets plenty of sun and it is equally private but you are very close to the best part of the beach, main restaurant, pool, Spa, sport center (dive, surf, fishing…)
Each Villa has a décor that blends with the beauty of the island without sacrificing any luxury, Wi- Fi, satellite TV, AC, iPods ports… all in perfect conditions, as they change a lot of things every four years so everything in your villa works perfectly and looks new.
At NI you will feel like in your own private island, no rules apply and you will hardly see anyone unless is the friendly staff if you require of them as there are no times for meals, no menus, just ask whatever whenever like you will do in your own private place you create the rules, you can have meals in your own villa, at a picnic spot on any beach for yourself, or at one of the two beach
side restaurant, one of them is more like a private kitchen on the beach with an open wood fire where you can interact with the chef or even cook yourself if you feel like it, pizzas are to die for, fresh sashimi's, or you can get as fancy and formal as you want as this are serious chef's, we particularly like to keep it simple in this type of settings, great wine selections are included in the rates (as well as all the meals) but if you want the very best like Petrus, they will provide it for you at an extra cost, I was particularly addict to the whisky with coconut water (NI was at one point a coconut plantation so you can imagine).
You will enjoy this place to the max, where to star maybe by the natural beauty of the place, the Villa Bathrooms, lobsters eggs benedicts, the breathtaking spa rooms, even the Gym is inviting a movie night outside in the garden surrounded by stars and coconut trees, or maybe just the art of doing nothing, did I already mention the friendly and beautiful staff? and don't miss at least one night to have an interactive meal at Sunset Bar.
North Island is the real thing and if you want to get "LOST" (yes , lost just like the TV sitcom) to the most beautiful beach destination in the world then this is for you, whether it's just you and your couple, a group of friends, with your kids or an entire family reunion this will always be the right place we can't wait to come back and I hope this place does not change as I hear the owners (wilderness safaris) are about to sale to a Russian, that I guest fell in love like I did at first sight. Anyway they said the deal (if it happens) will be that the same team will continue to operate paradise.
Seychelles are ideally to combine with a Safari in the Kruger (South Africa) (think Singita Lebombo that has a lot of similarities in terms of design with NI) or with Singita Faru Faru in Tanzania. From Johannesburg they only have direct flights on air Seychelles twice a week so check your air schedule before making you hotel bookings otherwise thru Mauritius Mondays at 4:00pm which will not give you time to catch you helicopter to the island, Thursdays and Saturdays at 4:30am, ideal to arrive early and enjoy to the max.
About Mauritius we are not big fans but there is a perfectly well ran Four Seasons which can serve you to make a quick 2 nights stop to recharge and continue. We found particularly pleasant the spa and the golf course.
You can also arrive and departure direct from Europe (Frankfurt, Paris, London, Milan & Rome), also Singapore if you do want to continue to Asia.
Most of the flights out from Seychelles to Europe are at 10:00pm and you cannot leave North Island after 5:00pm which is the latest time permit by the helicopter which is the only way in and out of the island. But no worries, there is (probably) the most beautiful Four Seasons that we have seen anywhere, on the main island of Mahe, so we suggest after NI you spend 2 nights here and leave in the evening from the hotel to your flight, if it wasn't for NI I will probably dedicate and entire Blog to this beautiful hotel, unfortunately is in the same location as my favorite beach spot, who's taking all my attention.
We highly recommend the Seychelles and in combination with South Africa which after the world cup is even better than ever this will be one trip to remember.
See you in Paradise!!!
Guillermo Pardo