LAS VEGAS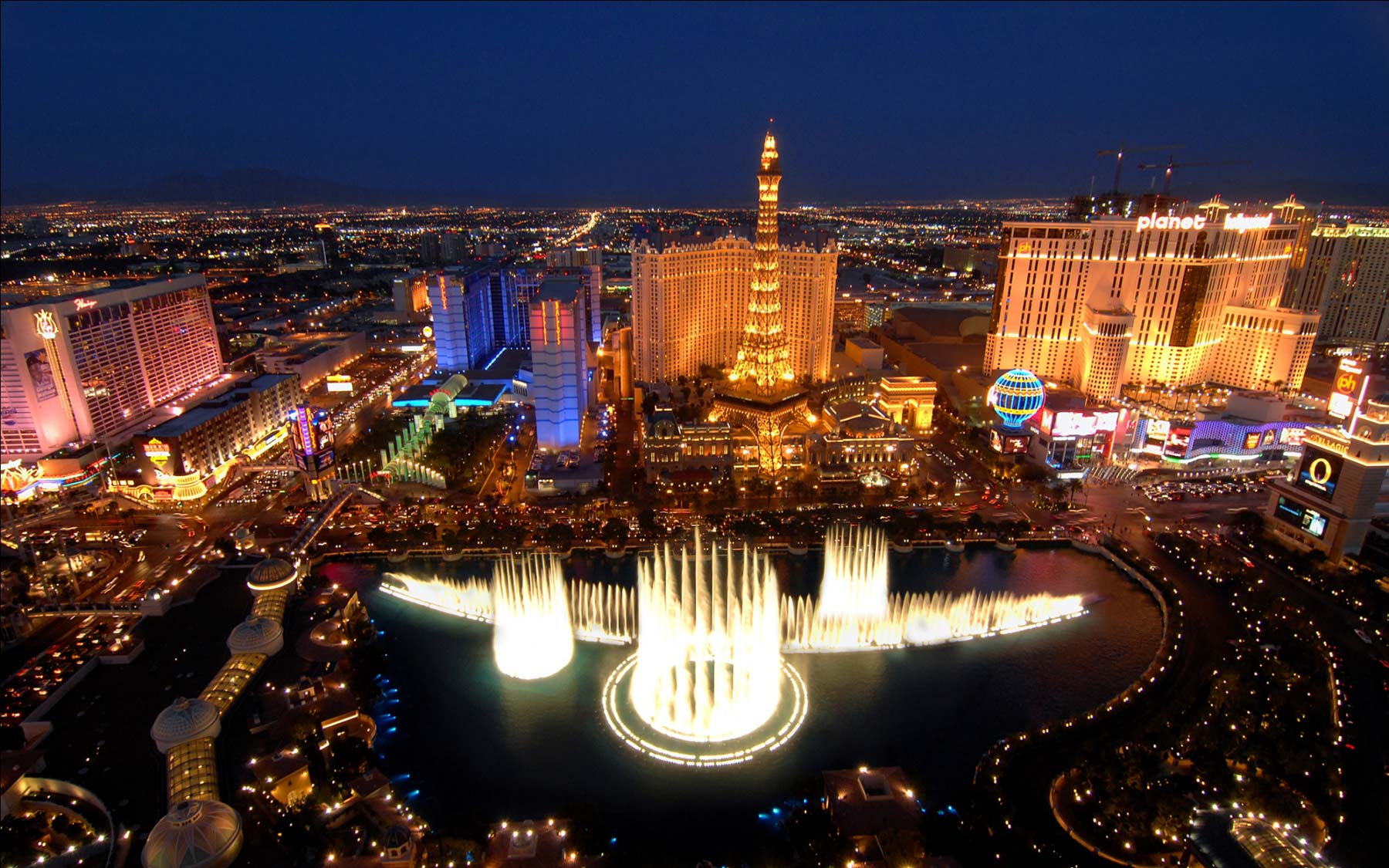 Vegas!
Despite my own believes of trashy Vegas, if done properly it could actually work pretty fine.
It is a must to stay at the Wynn, on the Tower section only, preferable a high floor on a salon suite that can be a one bedroom or connecting to another king or two double beds. The Preferable view is on the golf side.
If for any reason the Wynn is sold out than you may consider the Mandarin, but unfortunately it doesn't have a Casino per se.
It is wise to choose your dinner reservation on the same hotel where you will watch your show, otherwise back at the Wynn.
For example if you are watching "O" the best cirque du Soleil show at the Bellagio, then you should reserve Picasso restaurant (a well deserve 2 Michelin stars) or Prime steak house from Jean George, the nicest setting for a steak house in Vegas, both rest 2 min walk from the theater of the show.
If you are at the MGM watching a fight or any concert them the Mansion of Joel Robuchon will be your best bet and the only one with a kind of a private feel and not the Mall type restaurants that are all over the MGM.
If you are watching Love from the Beatles at the mirage then go back to the Wynn for great sushi at Okada of SW another great setting (table close to the window) and a nice eclectic menu, but mainly meats. The nicest show on the Wynn will be La Reve, but it is second to "O"
It is very easy to take a car from the private entrance of the Towers to go anywhere, but not so easy from everywhere else to come back to your place unless you have your driver waiting at all times.
For first timers visiting Las Vegas a helicopter tour over the Gran Canyon with Maverick Co. is a nice choice. For Golfers the golf course (of course at the Wynn) is excellent but with very expensive green fees.
If you are into any pool party then head to the beach club at the Encore, really nice setting and ambience (8min walk from the Towers) & ask for a Cabana, they will ask you for a minimum of $1000 of consumption on regular days and probable double of that if there is a party, but with bottle prices starting at $600 ++ you will have no problem in consuming the minimum required to get a Cabana. If you are with your kids, don't go to this beach club go instead to the private Tower pool, the atmosphere at the club is not the one you want to bring your family, if you know what I mean.
During the evening, if you still have energy after the shows and dinner to go to a Disco, SX, Beach Club, Tryst at the Wynn will work fine, otherwise go to the Cosmopolitan for Marquee.
There are a lot of shows for every taste at Vegas, from cabaret type like pep show with ex Hugh Heffner girlfriend Holly to Magic from David Copperfield, singers like Celine Dion… pick your shows and make you agenda, spend a little time playing at the Casino and you will have a good time here, I will said 1 day is not enough 2 are ok 3 may be too much.
When planning your trip to Vegas it will be ideal to combine it with a visit to the award winning for Design, and our favorite hotel Brand, the Amangiri at the Gran Canyon a short flight from Vegas to Page airport with Great Lake Aviation or even better if you have your own jet, it will be a great combination of craziness and peace of mind.
Kind regards,
Guillermo Pardo