CAPRI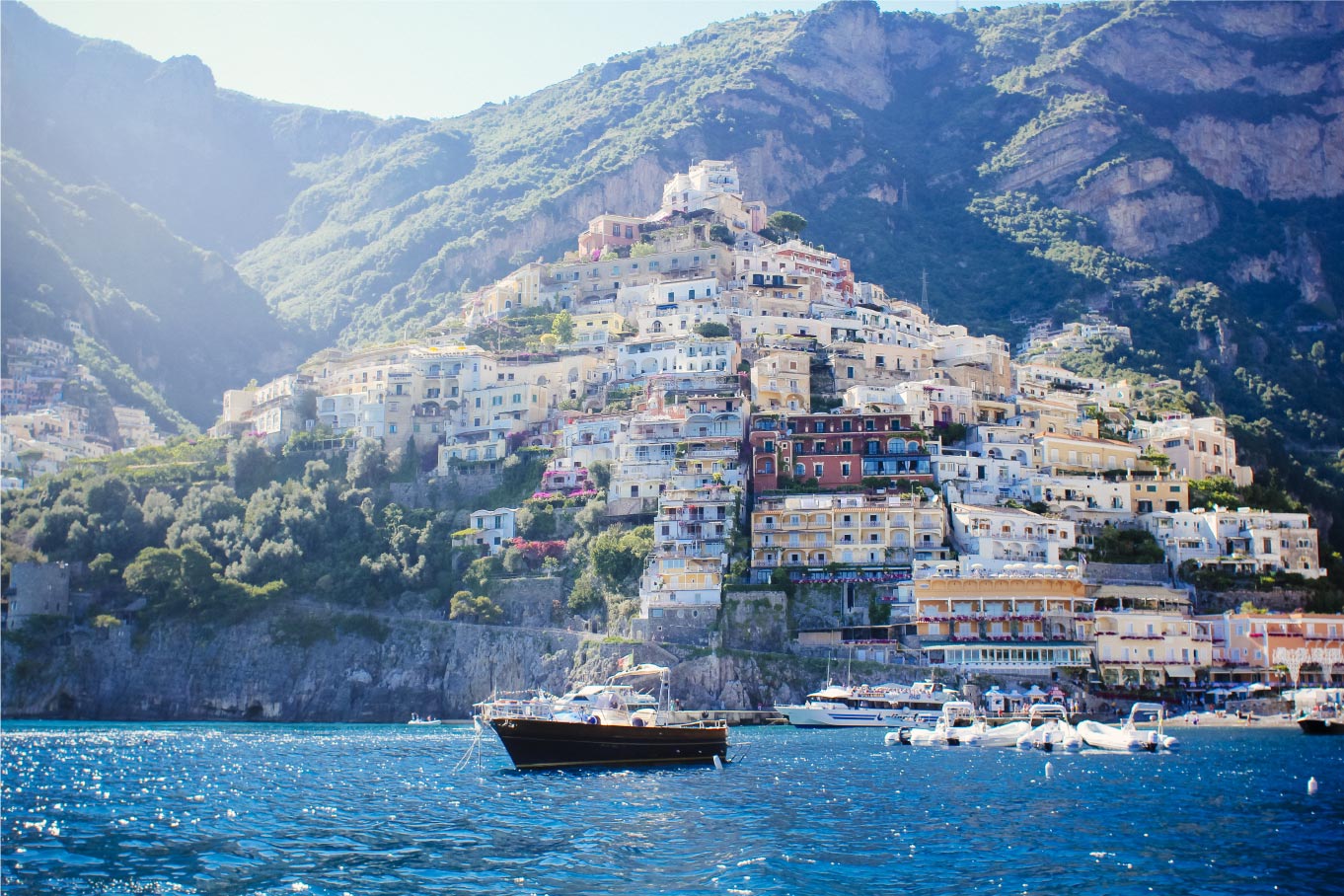 Capri it is definitely one of our top summer destinations of all time, but make sure to follow our guidance to experience it the right way.
The nicest months to visit are June and September when is least crowded and the nicest people are around, but if you are a swimmer like me and enjoyed bating around the grottos then July and August are best when the water is much warmer and suitable to swim (avoid arrivals and departures on Sundays which is the busiest day of the week)
The best way to arrive to Capri is by helicopter either from Rome or Naples if the budget is not that high them the 45min on the busy Scaffos from Naples will do, we do not recommend a private boat for this trip as is not worth's it.
It is a must to stay at JKCapri on any ocean view room, ideally a Master room. While there make sure to enjoy the pool, especially around noon before the plans for the date stars, or late in the afternoon.
Don't bother to much with the Spa, enjoyed the aperitivos before going out in the evenings, and do stay at least one night for dinner, if you do, don't go to fancy, the simpler dishes ate the better ones and try the Bellini's or the Prosseco Bellavista any time of the day (specially the rose one) the attentive Michelle will make this great moments even better ones.
They are plenty of restaurants around the island like the famous Da Paulino practically an institution on a very nice setting under the lemon trees and very convenient for JK as it is within walking distance, they have a very nice Mozzarella, antipastos and the Aum Aum Pasta (mozzarella, eggplants and tomatoes), or Da Giorgio with great pizzas. But there are 3 must while in Capri and those are:
La Fontelina: a magnificent beach side lunch spot or should I say rocky sea side with splendid views of the famous Faraglionis, and a common spot for the Mega yachts. The best way to arrive is by water taxi easily arranged by the from desk staff of the hotel, do ask to reserve a nice table up front and a spot on the rocks to enjoy a bit of sun and a nice bath before or after lunch. Star with the gambereti crudi (raw shrimp) and the best Spaghetti Vongoles you could have anywhere in the world and of course perfect white sangria. If you are a food aficionado they have a fantastic delicacy Ricco (sea urchin) well known by the Japanese as Uni. This are out of the menu so make sure to ask Nicola to serve them as an appetizer on their halved shells and them spaghetti Ricco (wao!!!) to die for.
Conca Del Sogno: in the very same fashion of Fontelina only a bit farther away on Nerano 25min boat ride it is a head to head competition to our favorite dolcevita sea side lunch spot. Ideally you will rent a boat Imago 32' with a nice captain (every single one we had so far have been very nice and charming some so don't bother to much with its selection) go around Capri with the boat make a splash into one of the grottos before heading to Nerano while there have another nice swim close by Conca and them in time for a fabulous meal with your hostess Alfonzo which will make sure that you have the very best that the sea can offer on this side of the Med. Including a wonderful mix plate of raw Vongoles, Oysters, Shrimp and scampi so fresh it seems you are literally eating the ocean, follow by very nice zucchini flowers feel with ricotta cheese, fried calamari and sardines, mozzarella and cherry tomatoes, crusted sea salt catch of the day or a magnificent spaghetti frutto di mare to end up with Pistachio profiterole. All of this pair with a perfect Sangria of Prosseco and Peach's. Make absolutely sure that you get a table outside under the umbrellas as close as possible to the sea.
Aurora: in town definitely the most popular and well heel. It helps to know the owner Mia (the one with the glasses) or act like you know her, to score a table outside where you can see the people passing by, they have a famous pizza al aqua (just cheese and peperoncini) I prefer the regular margarita as an appetizer and them everything is of equal standards nothing to die for but very nice specially the home made pastas.
Follow aurora to the lively animated Tavern Anima e Cuore but first just before to arrive you will find on your left Buonocuore the best Gelateria in town you will know you are close once you smell the amazing cornets, just have one with chocolate ice cream before entering into Anima.
On the shopping side they are two places worth of special mention 100% Capri the flagship from owner Antonio who takes care of every single clients himself and that's the key to its success, he now has store in every Rocco Forte Hotel, St Barth, Ball Harbor and many more to come. They produces the very best quality of linen clothe and home ware.
The other one is Da Constanzo just in front of the restaurant Da Giorgio just entering the town on your right , this tiny hole produces the must beautiful custom made sandals on the island, lady's from all over go crazy about it.
On the activity's they are also 2 must, one will be to rent a yellow scooter just 100mts down from JK and drive from their passing the lovely AnaCapri in to the Grotta Azurra around 6:00pm at that time all the visitors are gone and you will have the privileged to be able to swim inside the must beautiful grotto
without the tourist all by yourself, make sure to bring a couple of towels from the Hotel and a sweater or scarf as there is a micro clime and gets a bit cold on the way. Second rent a rubber boat ideally with 100hp (for this one they ask you for your marine license, if you don't have one, try to convince them that you will fax it later on when your office in America opens) otherwise you can settle with a 40hps that will need no license and go around the island by yourself exploring all the little spots to swim, jump of the cliffs sip a little prosecco and enjoyed the breeze and the sun!!!
We are sure this will be a trip to remember and that you will want to repeat year after year.
Sunny Regards,
Guillermo Pardo