CAPE TOWN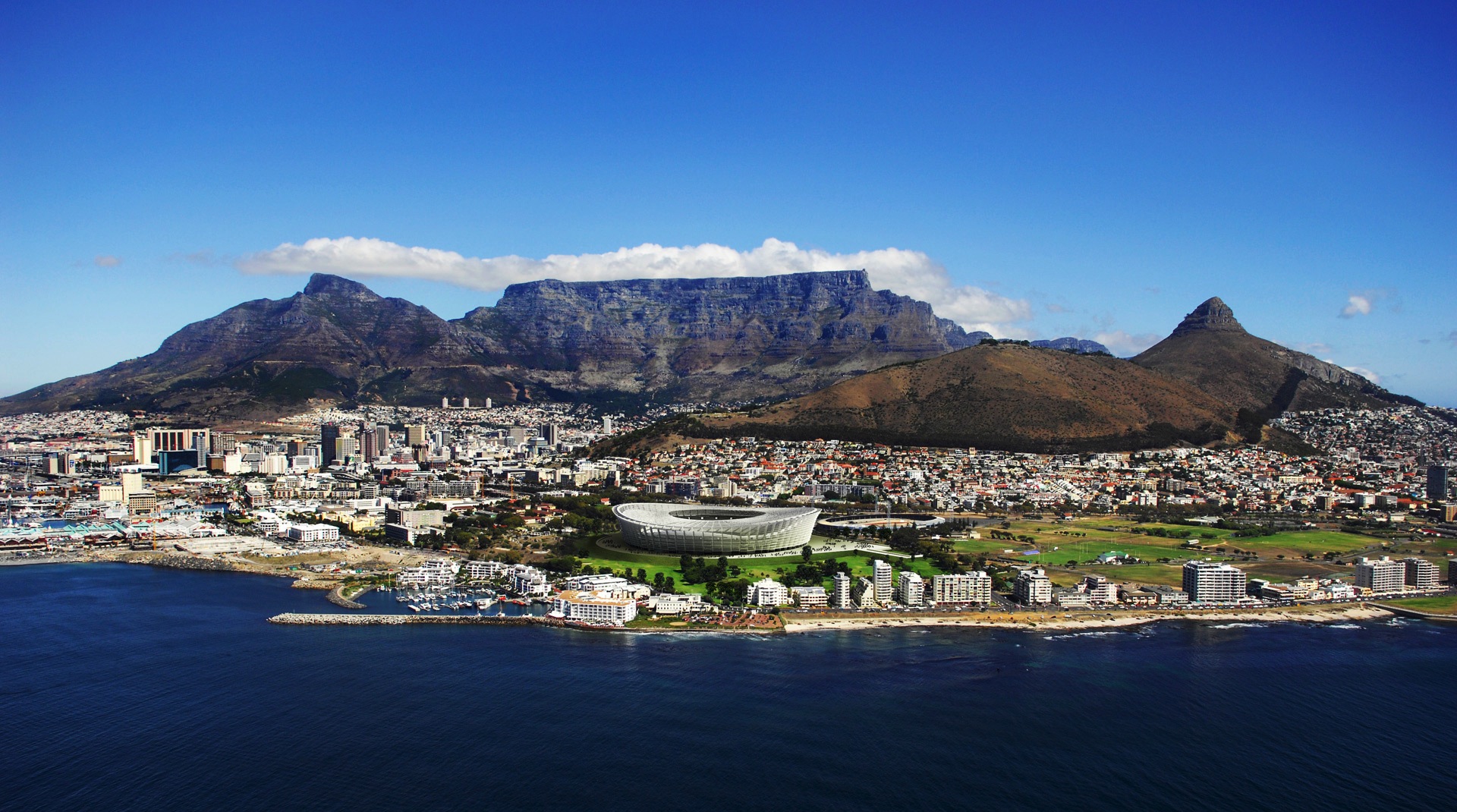 Cape Town is no longer just a stop on your African vacation, is a must and believe me, it will be a fantastic experience, you'll be surprised with this wonderfull city and it's a great compliment to your Safari experience. The optimun african vacation will be: Cape Town, Singita Safari and North Island (Seychelles).
While in Cape town, you must stay 3 nights either at an island Jr Suite at the O&O, if you like a traditional modern hotel experience, or at Ellerman house if you want a different experience, think more classic romance with great ocean views and personalized service, both equally good in their own style.
On your firtst day we suggest to stay at the hotel, use the Spa to recover from the long trip and have dinner in at the world's cheapeast Nobu (in case that you are staying at the O&O). If you are at Ellerman you can also have a great meal at the hotel 's restaurant . On the second day we suggest that you have a nice car delivered directly to the hotel (think a porsche cayenne or similar) and do the cape point tour on your own (leave the hotel around 11:00am) followed by a late lunch at Harbour House, then return to the hotel for dinner in the case of the O&O try Gordon Ramsay's Maze where you will find an amazing risotto and wonderfull meat's speacially the springbook.
On the third day you should do one of the following options: (wich will depend on what you do after cape town) Either have lunch at the beautifull Dellaire Graff winery in stellembosh, about 45 minutes from CT (yes same Graff family as the jewelery) at either of their two restaurants, one Asian style, more intimate and the other one more south african with a bigger ambience. Or have lunch at the restaurant La Colombe, rated top 10 worldwide by Pellegrino guide (for us is not top 10, but is very good) located in a small winery less than 20 minutes from CT. In either option make sure to stop by table mountain on your return and go up on the cable car to take some beautifull pictures of the city, make sure to bring your sweater as it will probably be very cold if you are in the right time of the year. For dinner we suggest the round house restaurant in Camps Bay, (very convinient if you are at Ellerman's).
I mentioned before the two options depending on what you do after, as I will strongly recommend to spend two nights after Cape town at either Hermanus or franschoeck f. If chossing the later one, I will must likely give it a miss to Dellaire as they are similar experiences.
Hermanus, about 1 hour and a half drive from CT on the coast there is a beautifill hotel Birkenhead house on the edge of the ocean, the escenary on the way is beautifull and once you are there you can see the whales jumping from the terrace of your room, or even better you can hire a private boat, (not to expensive) and get close to the whales. It is also very close to Gansbay the white shark capital of the world and it is truly an amazing experience to do the white shark cage, we higly suggest that you rent your private boat (we have the most experiencde guides, think the same people who uses Discovery chanel to film air jaws and national Geographic) it is about US $4000, but it is an experience you will never forget. For golf fans there is a great course only 15minutes away Arabella, so two nights will do speciallybecause the departure must be early as the flights to Johanesburg from cape towm are at 7:00am in order to take federal air conection to the Kruger.
Franschhoek, about 1 hour drive from CT maybe not the best winery in South Africa but defenetly the must beautifull one with two great hotels to choose from, La Residence will be your first choice if you are traveling alone with your partner (Armani suite will be our # 1 choice) or the Owners cottage at Grande Provence if you are traveling with friends or family. One night will be fine at either of the two or if you are a wine aficionado stay for two nights and on the way here make at stop at Dellaire Graff wich is only 20 minutes away and arrive straight to dinner and then next day just enjoy the hotel.
We can also arraenge all the excursions by helicopter and make sure to request all your card transfer by the very afordable Bentelys.
Warm Regards,
Guillermo Pardo